Memories of Asia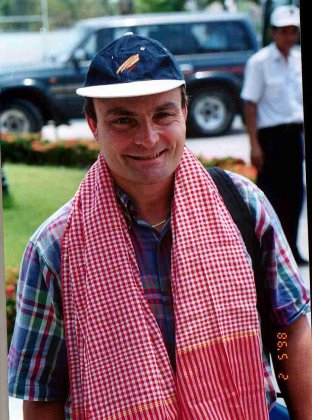 This page contains several photographic memories of Asia where I spent nearly 5 wonderful years of my life from 1994 until 1999; I enjoyed it so much that I decided to return in 2000!
I live in Bangkok, the "Big Mango", and have travelled extensively around Thailand and many other Asian countries.
This is a picture of me taken in Cambodia when I joined the Foreign Correspondents Club of Thailand on a trip to Angkor Wat. The khmer scarf was a gift to all of us from King Sihanouk.
The pictures below start with Doi Suthep in northern Thailand. Then one of the best views in the world from the Peak in Hong Kong. This is followed by Angkor Wat in Cambodia, including a chance meeting with Hun Sen; a sequence from Thailand including my favourite coastal resort at Ko Chang where I saw in the new Millennium; the Big Buddha at Ko Samui; my former office in Bangkok and lunchtime "watering hole" at the Ship Inn in Bangkok's Soi Cowboy. Finally, my brother and his family visiting me and photographed at the Floating Market outside Bangkok.
Ship me somewhere east of Suez
where the best is like the worst
where there ain't no Ten Commandments
and where a man can raise a thirst
.....Rudyard Kipling
---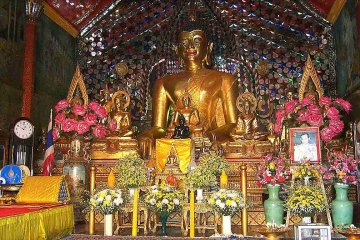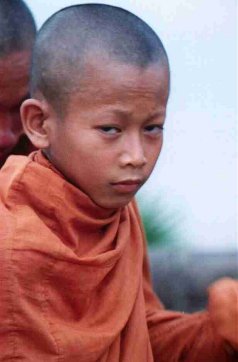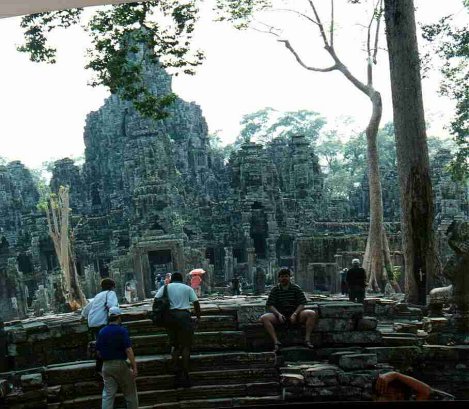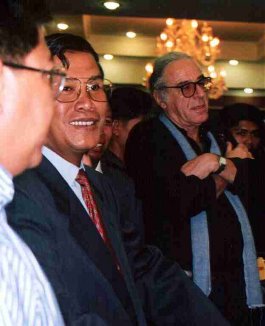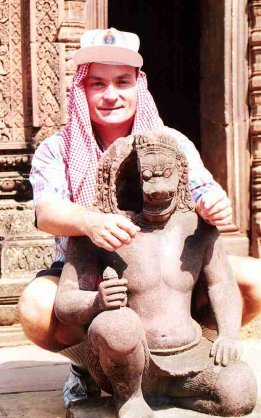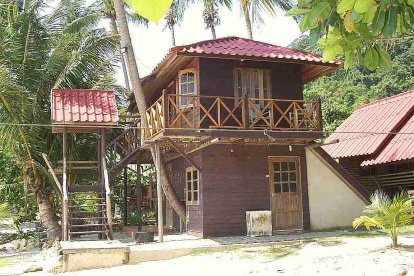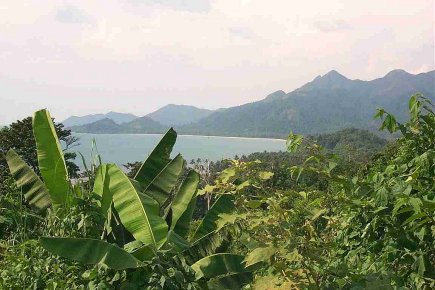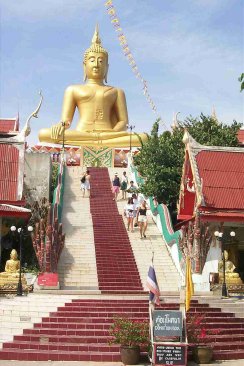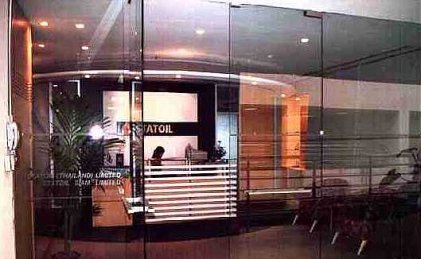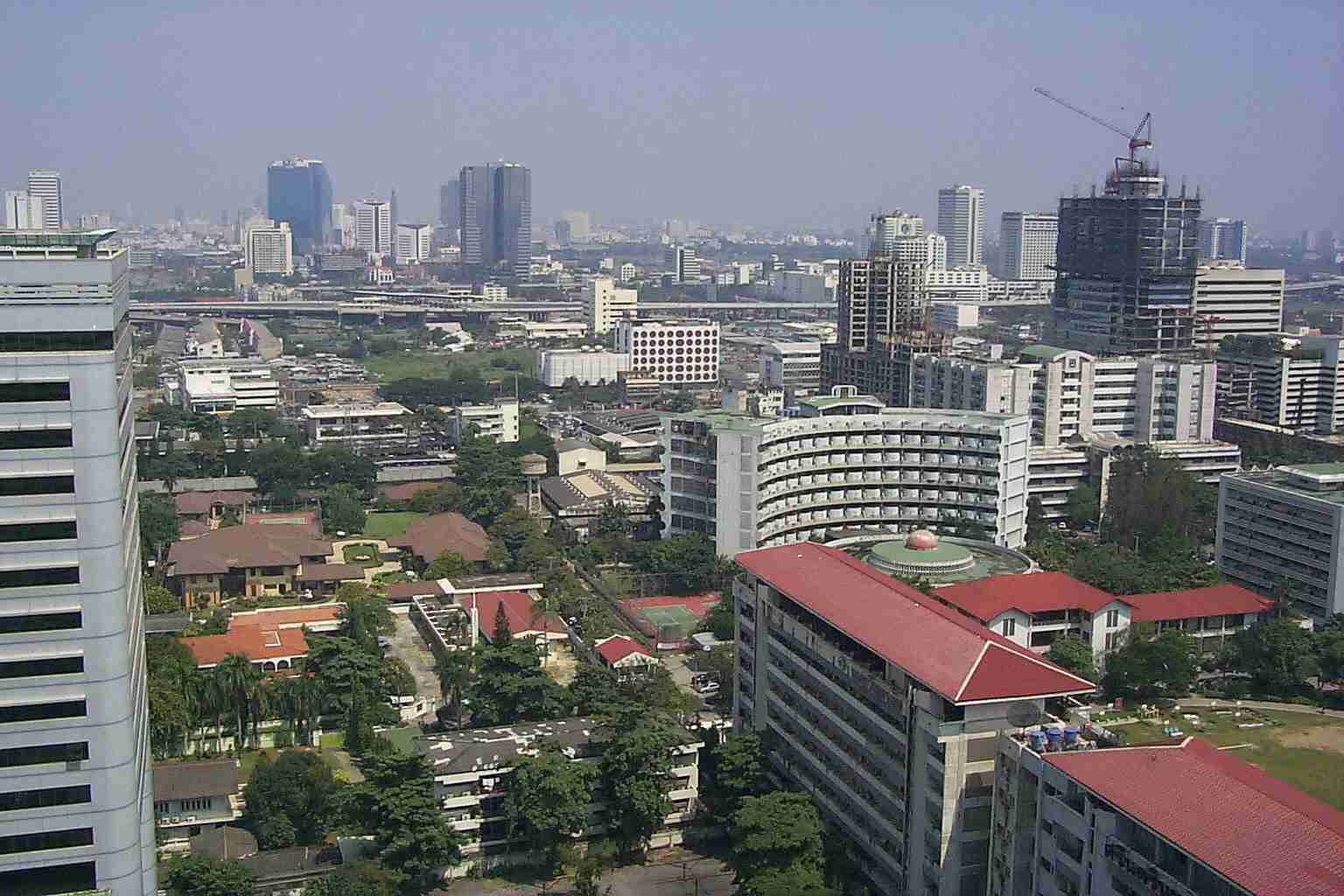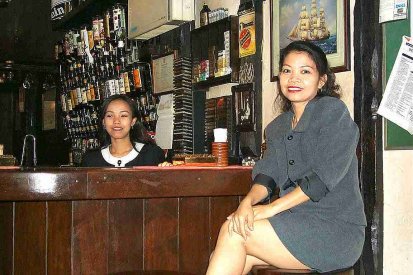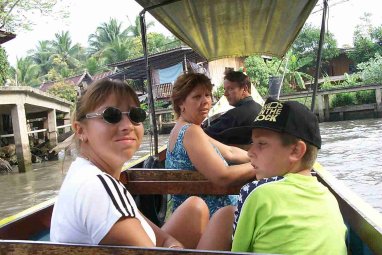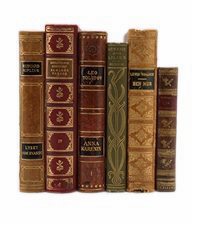 Home Page